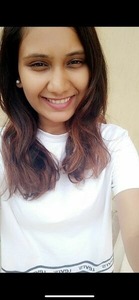 Nikita Jain
Counselling Psychologist
Session Duration:Upto 50 Mins
Available Time Slots
01:00 PM (Sunday)
02:00 PM (Sunday)
03:00 PM (Sunday)
04:00 PM (Sunday)
05:00 PM (Sunday)
07:00 PM (Sunday)
08:00 PM (Sunday)
08:00 AM (Monday)
09:00 AM (Monday)
10:00 AM (Monday)
11:00 AM (Monday)
12:00 PM (Monday)
01:00 PM (Monday)
02:00 PM (Monday)
03:00 PM (Monday)
04:00 PM (Monday)
05:00 PM (Monday)
06:00 PM (Monday)
07:00 PM (Monday)
08:00 PM (Monday)
09:00 PM (Monday)
10:00 PM (Monday)
11:00 PM (Monday)
08:00 AM (Tuesday)
09:00 AM (Tuesday)
10:00 AM (Tuesday)
11:00 AM (Tuesday)
12:00 PM (Tuesday)
01:00 PM (Tuesday)
02:00 PM (Tuesday)
03:00 PM (Tuesday)
04:00 PM (Tuesday)
05:00 PM (Tuesday)
06:00 PM (Tuesday)
07:00 PM (Tuesday)
08:00 PM (Tuesday)
09:00 PM (Tuesday)
10:00 PM (Tuesday)
11:00 PM (Tuesday)
08:00 AM (Wednesday)
09:00 AM (Wednesday)
10:00 AM (Wednesday)
11:00 AM (Wednesday)
12:00 PM (Wednesday)
01:00 PM (Wednesday)
02:00 PM (Wednesday)
03:00 PM (Wednesday)
04:00 PM (Wednesday)
05:00 PM (Wednesday)
06:00 PM (Wednesday)
07:00 PM (Wednesday)
08:00 PM (Wednesday)
09:00 PM (Wednesday)
10:00 PM (Wednesday)
11:00 PM (Wednesday)
08:00 AM (Thursday)
09:00 AM (Thursday)
10:00 AM (Thursday)
11:00 AM (Thursday)
12:00 PM (Thursday)
01:00 PM (Thursday)
02:00 PM (Thursday)
03:00 PM (Thursday)
04:00 PM (Thursday)
05:00 PM (Thursday)
06:00 PM (Thursday)
07:00 PM (Thursday)
08:00 PM (Thursday)
09:00 PM (Thursday)
10:00 PM (Thursday)
11:00 PM (Thursday)
08:00 AM (Friday)
09:00 AM (Friday)
10:00 AM (Friday)
11:00 AM (Friday)
12:00 PM (Friday)
01:00 PM (Friday)
02:00 PM (Friday)
03:00 PM (Friday)
04:00 PM (Friday)
05:00 PM (Friday)
06:00 PM (Friday)
07:00 PM (Friday)
08:00 PM (Friday)
09:00 PM (Friday)
10:00 PM (Friday)
11:00 PM (Friday)
08:00 AM (Saturday)
09:00 AM (Saturday)
10:00 AM (Saturday)
11:00 AM (Saturday)
12:00 PM (Saturday)
01:00 PM (Saturday)
02:00 PM (Saturday)
03:00 PM (Saturday)
04:00 PM (Saturday)
05:00 PM (Saturday)
06:00 PM (Saturday)
07:00 PM (Saturday)
08:00 PM (Saturday)

View All
Language(s): English, Hindi, Telugu
Education: MA Applied Psychology, Health Psychology, General Counseling, 2021
Expert In: Depression, Anxiety, Stress, Relationship, Work Stress, Motivation, Self Esteem, Health Issues, Just Talk, Society Pressure, Bereavement, PTSD, Schizophrenia, General, Mood Disorder
About Me: Nikita Jain is a highly skilled mental health professional who has expertise in analyzing psychological disturbances and providing therapies according to the psychological needs of the client. She is highly enthusiastic and dedicated to help individuals with a range of emotional and behavioral problems. Holding experience in General counseling, treating depression, Anxiety issues, Stress, Anger management, suicidal ideations, insomnia, Dementia, workplace stress, relationship couseling & more.
Upcoming Webinars
Community questions answered:
Hi, We would need more details to help you with the emotional challenges you are going through. Howe... read full
1. Start by first being your natural self- make a list of activities you miss/love doing.2. Try to d... read full
Hi Chitra, It might be difficult to take decisions when we are consumed by multiple things in our mi... read full
Benefits you get from sessions:
Increased self-awareness
Improved coping skills
Increased emotional regulation
Improved relationships
Problem-solving skills
Increased self-esteem
Improved mental and physical health
Read this article
to understand about therapy sessions and how they work.
Our Promise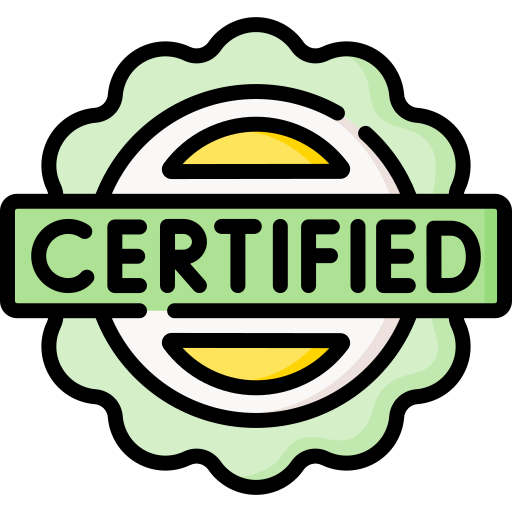 Certified Counsellors
Online Counselling
Strictly Confidential